Would you like to participate in what the Lord is doing in Congo? Is God leading you to help reach the people of northern Congo for Christ by showing them the love of Christ? If so, we invite you to consider the following opportunities to help make this dream into a reality.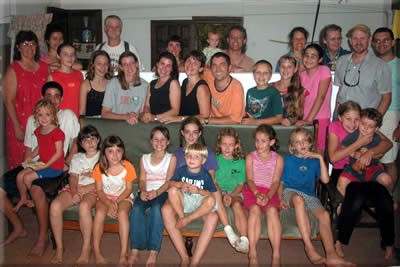 Missionaries to Congo in Impfondo, August 2004.
We appreciate whatever help you can provide. If you are ready to help now, or would like more information about joining the Congo Mission Team, please mail your inquiry to:
Christian Health Service Corps.
PO Box 132
Fruitvale, TX 75127






Phone: 903-962-4000
Ministry Account #0166
Dr. Joseph & Rebecca Harvey
Thank you so much, and may God bless you as you partner with us.